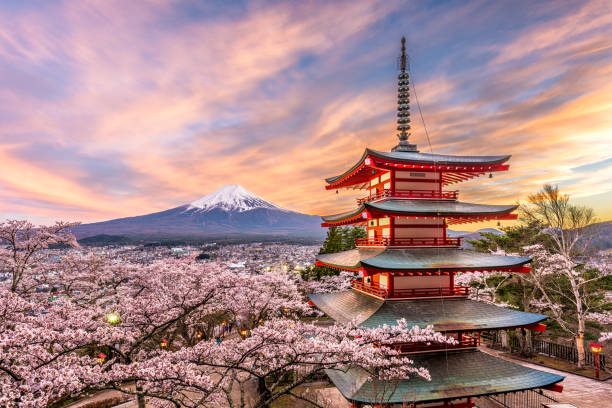 Shuhari is a Japanese concept that is widely used in martial arts and has also found its place in the world of business and personal development. It is a three-stage model that describes the journey toward mastery, starting as a beginner and becoming a master. This blog post will explore what Shuhari means and how it can apply to your life.
---
The Three Stages of Shuhari
Tao Te Ching once said, "When the student is ready, the teacher will appear. When the student is truly ready, the teacher will disappear." Shuhari is based on this idea; it consists of three stages that guide a person's journey toward mastery.
Shu – The Beginner Phase
The first stage of Shuhari is Shu, which is the beginner phase. In this stage, you're just starting out and learning the basics of your craft. You're learning from a teacher or a mentor, following the rules, and trying to grasp the fundamental techniques of whatever you are learning about.
To be in the shu phase, one must first be open to learning. They must realize that they do not know everything and must be willing to learn from their teacher or, in the case of personal development, one's own experiences. One must curb the Dunning Kruger effect by humbling themselves and allowing their own experience to guide them.
Ha – The Intermediate Phase
The second stage of Shuhari is Ha, which is the intermediate phase. In this stage, you begin to break away from the rigid structure you learned in the beginner phase. You start to experiment with new techniques, and you develop your own understanding of how to act. You may also begin to challenge the rules and traditions, trying to find new ways to approach their field.
To be in the Ha phase, one must trust their own instincts and allow themselves to try something new. Rather than relying entirely on what they have learned, they must be willing to take risks and trust their intuition. They must also be willing to fail, as failure is a necessary part of growth. They must also be willing to work with others to help each other develop new ideas and approaches.
Ri – The Mastery Phase
The final stage of Shuhari is Ri, which is the mastery stage. This is where you have internalized your teacher's teachings, and you're no longer bound by the rules and structures. You have developed your own style and can flow freely and fluidly without conscious effort. You're able to create your own works of art, making a personal contribution to their field.
To be in the Ri phase, one must have absolute mastery of their craft. They must have a deep understanding of their field and be able to create something entirely new and unique. They must be confident in their abilities and take risks without fear of failure. Most importantly, they should also work to impart their knowledge to others and be willing to share their wisdom. By teaching, they can continue to grow and improve their own skills.
---
Applying Shuhari in Your Life
While Shuhari was originally developed for use in martial arts, it has been adapted to various fields and can be used in our daily lives. By doing so, we can embrace the process of growth and strive toward mastery in our own lives. Here's how you can apply Shuhari in your life:
Shu – Focus on Learning the Basics
As a beginner, focus on learning the fundamental skills and techniques of your craft. Seek out those who are masters in their craft and learn from their wisdom and experiences. Invest your energy in following their rules, and try to get a grasp of the fundamental principles. Master the basics before moving on to more advanced techniques.
For example, if you're learning science, seek out teachers who are knowledgeable in those topics, like at school. Focus on understanding the foundational concepts before moving on to more complex topics. Learn from teachers what atoms are and how they interact, different organs in the human body, etc.
Ha – Experiment with Different Approaches
As you become more proficient, begin experimenting with new approaches and techniques. Try different methods and styles, and seek feedback from others. Challenge the status quo and find new ways to approach your learning field.
This is the stage where you develop your own understanding, and it's here that you start to make a personal contribution.
For instance, if you're learning music, experiment with different genres and styles. Try writing your own songs and creating your own rhythms. But at the same time, continue to seek feedback from other musicians on how you can improve your work.
Ri – Find Your Unique Style
In the mastery stage, you no longer need to follow the rules and guidelines; you're free to create your own style. Trust your instincts and let your creativity flow. Make your own contribution to your chosen field, and be proud of your style and approach.
For example, if you're learning to cook, try out and create your own recipes. Use the techniques you have learned, but put in your own spin on them. Taste and adjust as necessary until you come up with a dish that is uniquely yours.
At the same time, continue to share and impart your knowledge to others. Teach those who are interested in the craft and share your insights with them. This will help you stay on top of your game and continually grow as a master.
---
Conclusion
As with any journey, taking your time and appreciating the process is important. Don't rush to move on to the next stage before you've truly mastered the current one. Shuhari helps to keep us grounded and mindful of the journey toward mastery.
By focusing on the three stages of Shu, Ha, and Ri, you can move towards mastery in any field of endeavor. Remember to embrace each stage, immerse yourself in the learning process, and trust your instincts to find your own unique style.