What are the best law schools in Canada? This question is asked by prospective law students every year, and it can be tough to answer. Many different factors go into determining which law school is the best for you. In this blog post, we will provide a Canadian law school rankings list derived from an analysis of the most reputable university ranking sources available. The exact methodology used to rank the top law schools in Canada is detailed at the end of this post.
---
Canadian Law School Rankings (Top 10)
There are 23 law school universities in Canada, as such, we have only listed the top 10 best law schools in Canada. Scroll down to the very bottom of this post to see where the other 13 schools rank on our list.
10. University of Alberta – Faculty of Law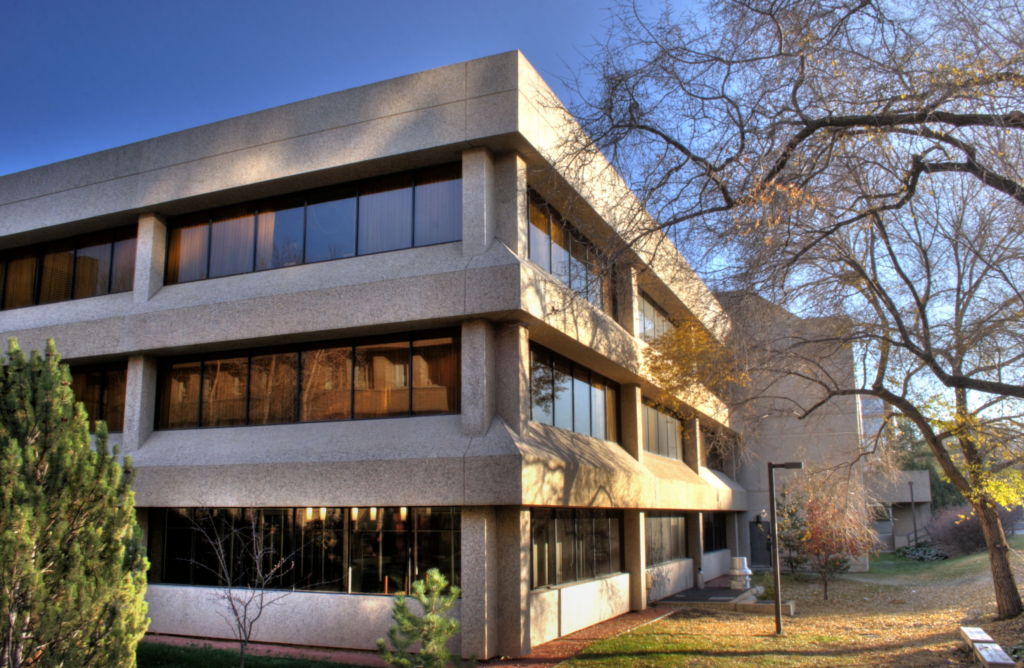 The University of Alberta Faculty of Law is Western Canada's most prestigious law school and one of Canada's leading institutions of legal education and research. For more than 100 years, the Faculty has been at the forefront of legal scholarship in Canada, fostering generations of thought leaders.
UAlberta Law curriculum is a long-recognized strength of the Faculty, is core to their learning experience and is greatly enriched by their engagement with the Alberta bar and judiciary. They preserve the teaching of the core foundations of the law while encouraging new and innovative approaches to legal education. Looking to the future, they are committed to retaining the flexibility required to anticipate, capture and reflect changes in the legal landscape while responding to student needs, as they create sophisticated, well-rounded graduates who are prepared to serve in a variety of settings, within Canada and abroad.
9. University of Western Ontario – Western Law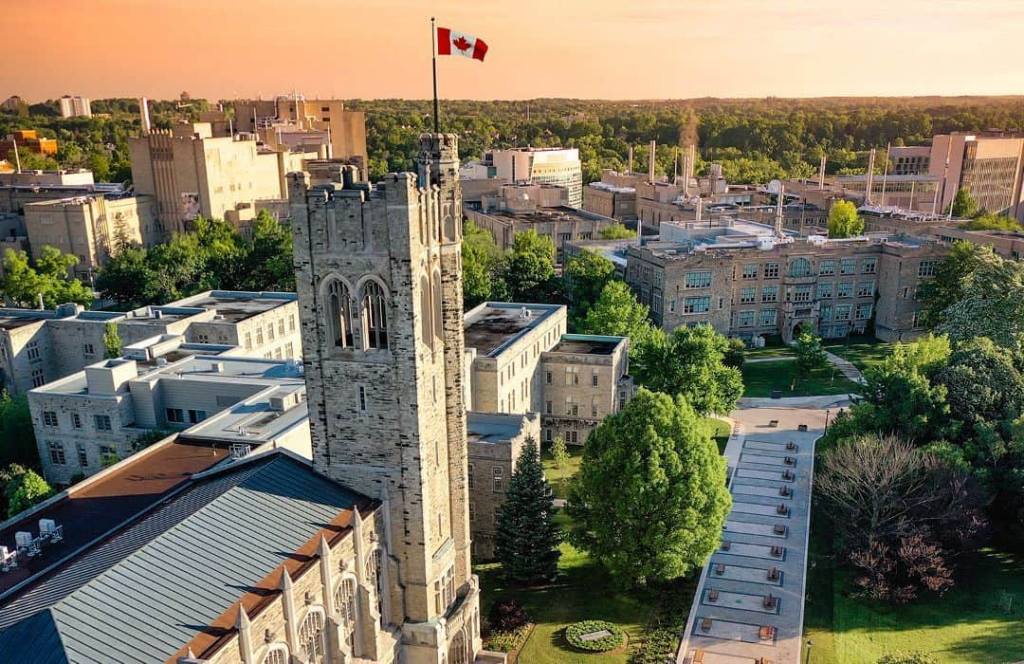 Located in London Ontario, Western Law has a long, proud tradition of producing great leaders in many fields, while maintaining a unique sense of community that lasts long after graduation.
Their JD program is known for its rigorous curriculum, its wide range of clinical and mooting opportunities, its international and interdisciplinary perspectives, and its unparalleled student experience. Their signature small group program provides first-year students the opportunity to engage with their professors and classmates in a comfortable setting; to receive regular, individualized feedback on their legal research, writing, and advocacy; and to make supportive and lasting friendships.
8. Dalhousie University – Schulich School of Law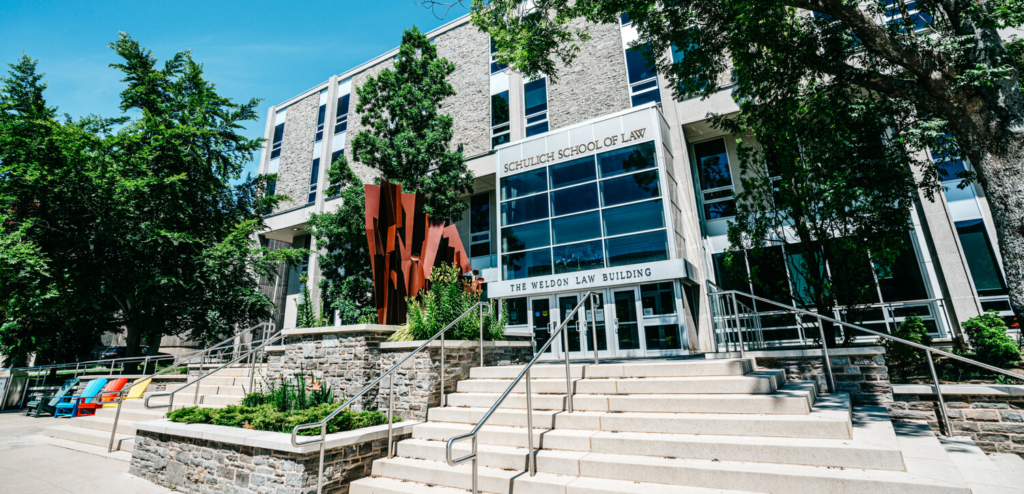 The Schulich School of Law is located in Halifax, Nova Scotia, a city with a youthful spirit, rich history, and scenic waterfront. They are a vibrant, collegial, and close-knit community of faculty and students from around the world. They live the Weldon Tradition of unselfish public service—of giving back and making the world a better place.
7. Queen's University – Faculty of Law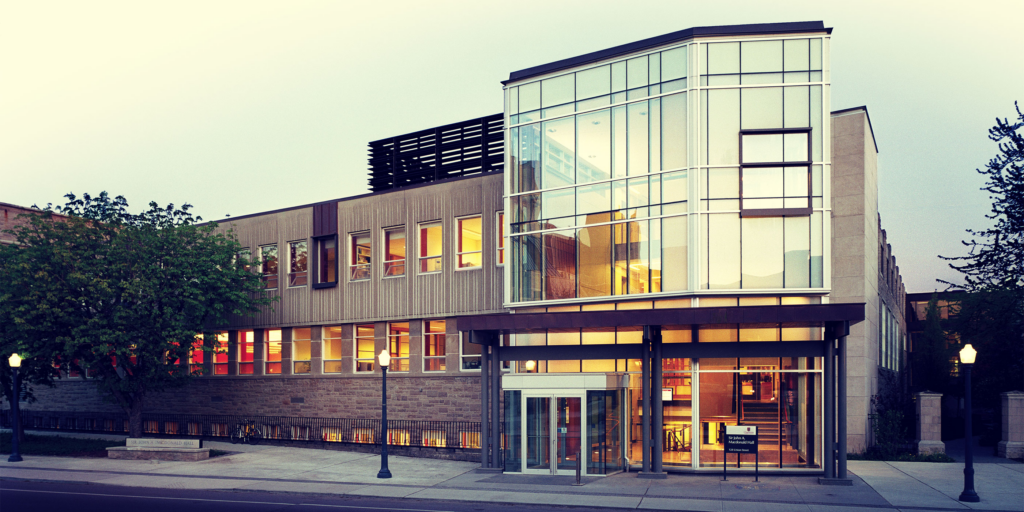 Queen's Faculty of Law has been a leader in Canadian legal education since 1957. The school's location in Kingston, Ontario – a city with a rich history and a vibrant cultural scene – only adds to its appeal.
Since its inception, the faculty has grown in reputation and size. There has been no shortage of milestones: Their relocation to the Faculty of Law building (called Sir John A. Macdonald Hall until 2020) in 1960 and subsequent expansion in 1966, the founding of the Queen's Law Journal, one of Canada's leading student-run legal journals, in 1968, and the creation of QUIC-LAW, the world's first computerized law database, in 1972.
Queen's alumni remain part of the law school for life a testament to their strong sense of community.
6. University of Ottawa – Faculty of Law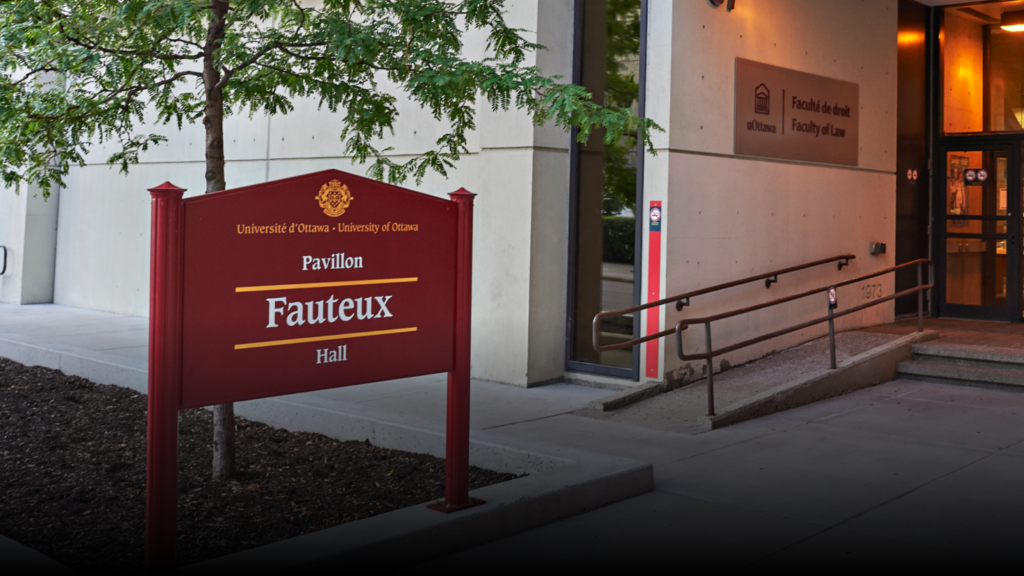 Located in the heart of downtown Ottawa on the ancestral territory of the Algonquin Nation, within walking distance of Parliament Hill and the Supreme Court of Canada, the University of Ottawa Faculty of Law provides the best opportunity in the world to study Common Law, Civil Law and Indigenous legal traditions in English or in French.
The University of Ottawa Faculty of Law is one of the oldest and largest law schools in Canada, with more than 600 students enrolled in its programs. The Faculty has produced some of Canada's most influential legal minds, including former Canadian Prime Minister the Right Honourable Pierre Elliott Trudeau.
5. Université de Montréal – Faculté de Droit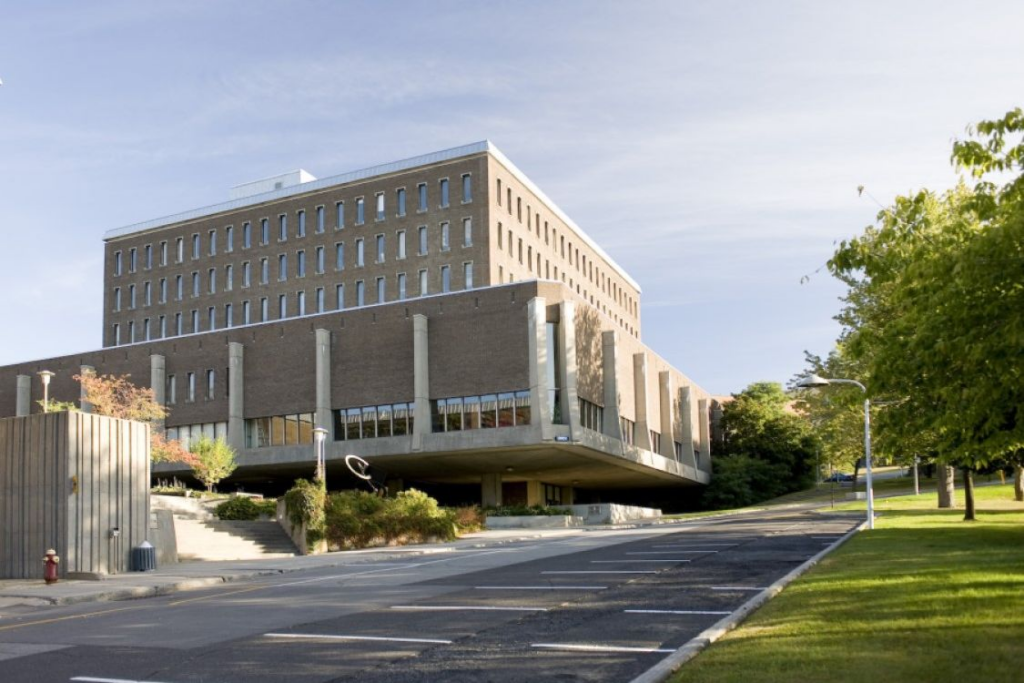 Founded in 1878, and located in Montreal, the Université de Montréal's Faculty of Law has been recognized for its excellence since the very beginning. It stands apart from other great law faculties, because of its unique combination of intellectual pluralism and groundbreaking scientific research conducted by professors and students in numerous fields of law. This mission is undertaken in a truly diversified cultural environment that contributes to the intellectual development of our students.
The Faculty is committed to providing students with a rigorous and innovative education that combines traditional legal concepts of social phenomena and the development of research capabilities with an interdisciplinary approach. To what end? To help students become the accomplished and engaged world citizens of tomorrow. This undertaking, which dates back to the very foundation of the Faculty some 135 years ago, is more pertinent today than ever before, given that we are preparing new generations of jurists to confront constantly changing legal and social contexts.
4. York University – Osgoode Hall Law School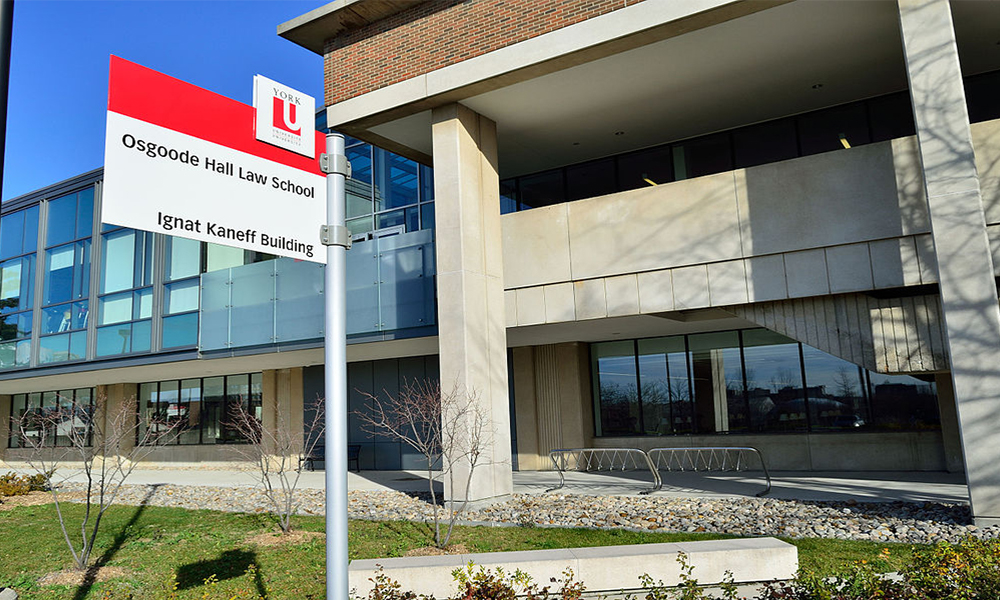 Osgoode Hall Law School of York University is located in Toronto, Ontario. Founded in 1889, Osgoode is one of Canada's largest and most respected law schools and a centre of influential legal research and thinking. Their students, teachers and scholars share a common goal: to advance positive change in a world where rights are often contested, and justice can be complex. Throughout Osgoode's long history, they've always seen the practice of law as more than a means to an end. It's a journey that takes you from identifying the issues that matter to creating a meaningful impact.
3. University of British Columbia – Faculty of Law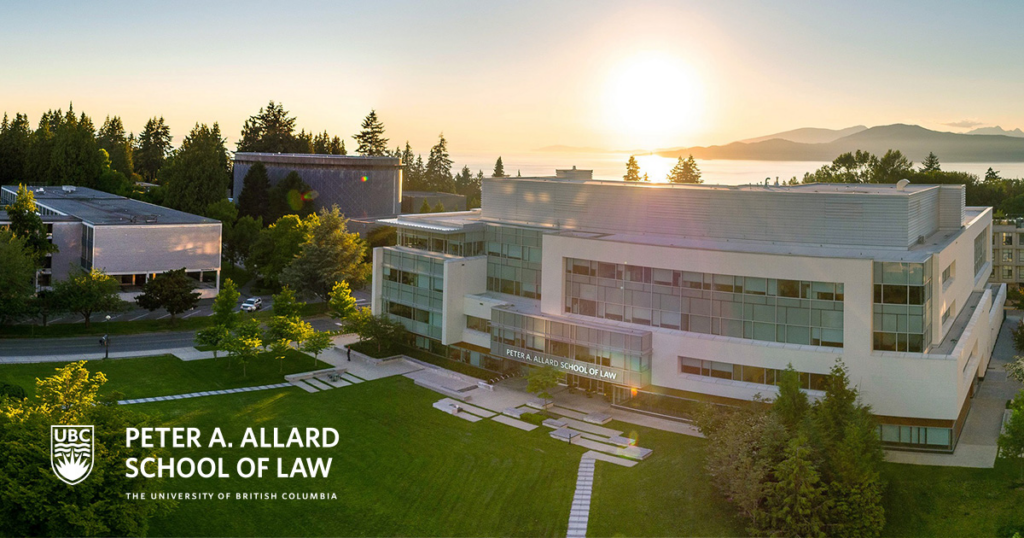 The Faculty of Law at the University of British Columbia is located in Vancouver, BC. The Peter A. Allard School of Law is recognized as one of the leading law schools in Canada, and has a reputation worldwide for innovative research, inspiring teachers, and outstanding graduates. The school places a strong emphasis on clinical legal education and has a robust co-operative education program.
UBCs students are academically outstanding, intellectually curious, and actively-engaged in using their new knowledge and skills to help others. Their faculty members are innovative teachers and scholars who have gained national and international recognition for their contributions in areas ranging from human rights to environmental sustainability to business law, and their alumni have achieved leadership in the profession as well as in the business, government and non-profit sectors.
2. McGill University – Faculty of Law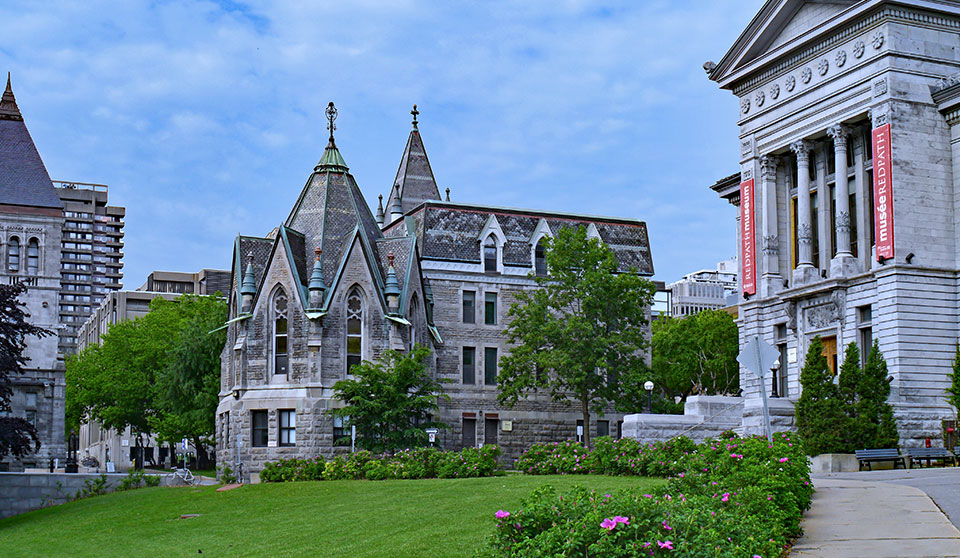 The Faculty of Law at McGill University is located in the heart of Montreal, Quebec. The city of Montreal is a vibrant and exciting metropolis with a rich culture. McGill law professors are experts in both the civil and common law traditions, with many emphasizing a comparative or transsystemic approach and Indigenous perspectives. This is most readily demonstrated by the number of international law specialists among their faculty members. Their faculty members are also active in legal reform and in legal institutions in Canada and elsewhere.
1. University of Toronto – Faculty of Law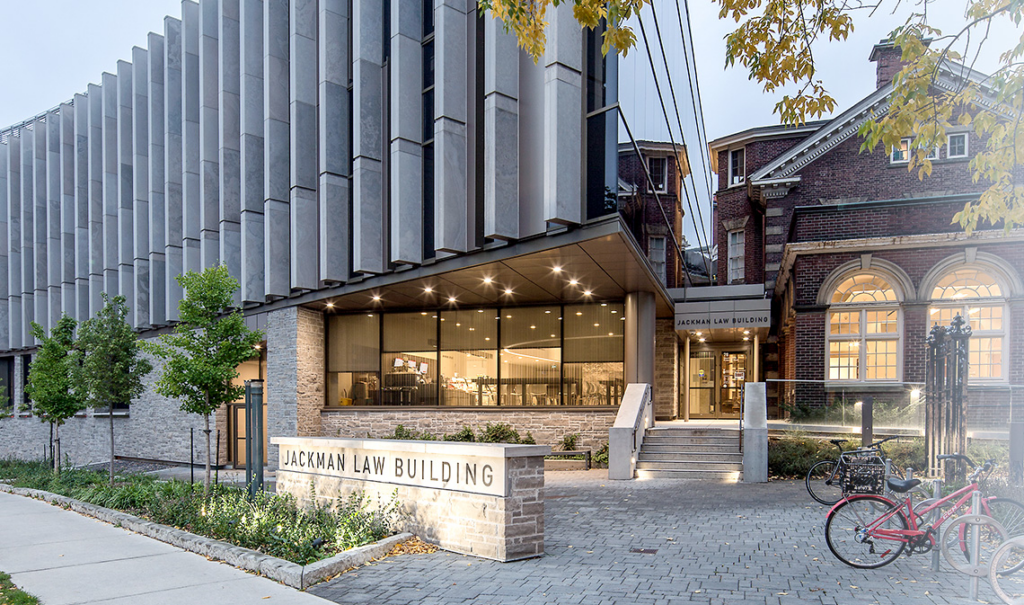 Established in 1887, the Faculty of Law is one of the oldest professional faculties at the University of Toronto, with a long and illustrious history. Located in the heart of downtown Toronto, Canada's largest city, the law school is near a wide variety of attractions including the Royal Ontario Museum, which is next door.
Today, it is one of the world's great law schools, a dynamic academic and social community with more than 50 full-time faculty members and up to a dozen distinguished short-term visiting professors from the world's leading law schools, as well as 600 undergraduate and graduate students.
The Faculty's rich academic programs are complemented by its many legal clinics and public interest programs, and its close links to the Faculty's more than 6,000 alumni, who enjoy rewarding careers in every sector of Canadian society and remain involved in many aspects of life at the law school.
---
Canadian Law School Rankings Breakdown
The methodology used in the above list to determine the top law schools in Canada is as follows:
Determine the top university ranking websites
Document what ranking each ranking system assigned to each law school in Canada
Calculate the overall law school ranking in Canada by averaging the four rankings
This process of determining the Canadian law school rankings can be summarized in the table below:
Canadian law school rankings should only be one aspect of determining which school you apply to. The other key factors in determining which dental school you want to apply are tuition, admission statistics, and prerequisites and law school requirements.