Let's take a comprehensive look at all 23 law schools in Canada and what makes each one unique. There are 8 law schools in Ontario and 15 law schools outside of Ontario. Of the 15 law schools outside of Ontario, 5 are Francophone and give instructions only in French.
Law Schools in Canada (Quick Facts):
All the law schools in Canada are public. There are no private law schools in Canada. All Canadian law schools are located in an urban setting. All offer on-campus housing except for the University of Manitoba. The law programs start either in August or September, depending on the school. 
---
Law Schools in Ontario
University of Western Ontario – Western Law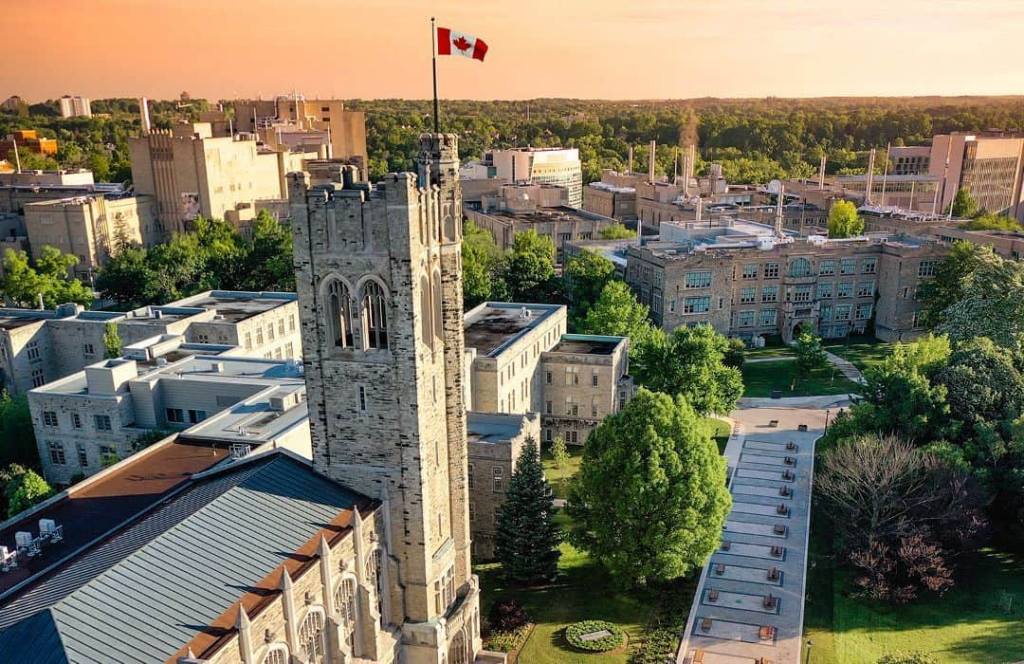 Located in London Ontario, Western Law has a long, proud tradition of producing great leaders in many fields, while maintaining a unique sense of community that lasts long after graduation.
Their JD program is known for its rigorous curriculum, its wide range of clinical and mooting opportunities, its international and interdisciplinary perspectives, and its unparalleled student experience. Their signature small group program provides first-year students the opportunity to engage with their professors and classmates in a comfortable setting; to receive regular, individualized feedback on their legal research, writing, and advocacy; and to make supportive and lasting friendships.
Queen's University – Faculty of Law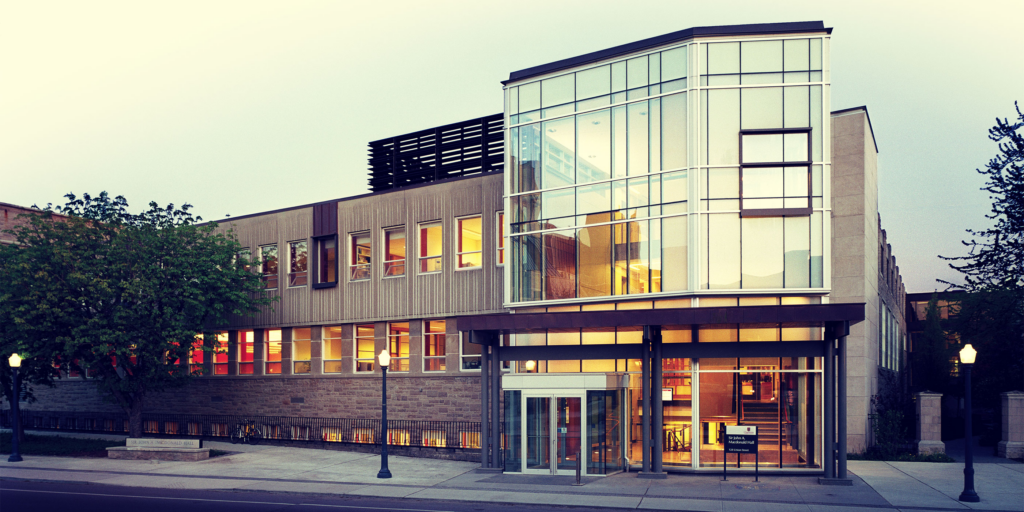 Queen's Faculty of Law has been a leader in Canadian legal education since 1957. The school's location in Kingston, Ontario – a city with a rich history and a vibrant cultural scene – only adds to its appeal.
Since its inception, the faculty has grown in reputation and size. There has been no shortage of milestones: Their relocation to the Faculty of Law building (called Sir John A. Macdonald Hall until 2020) in 1960 and subsequent expansion in 1966, the founding of the Queen's Law Journal, one of Canada's leading student-run legal journals, in 1968, and the creation of QUIC-LAW, the world's first computerized law database, in 1972.
Queen's alumni remain part of the law school for life a testament to their strong sense of community.
University of Ottawa – Faculty of Law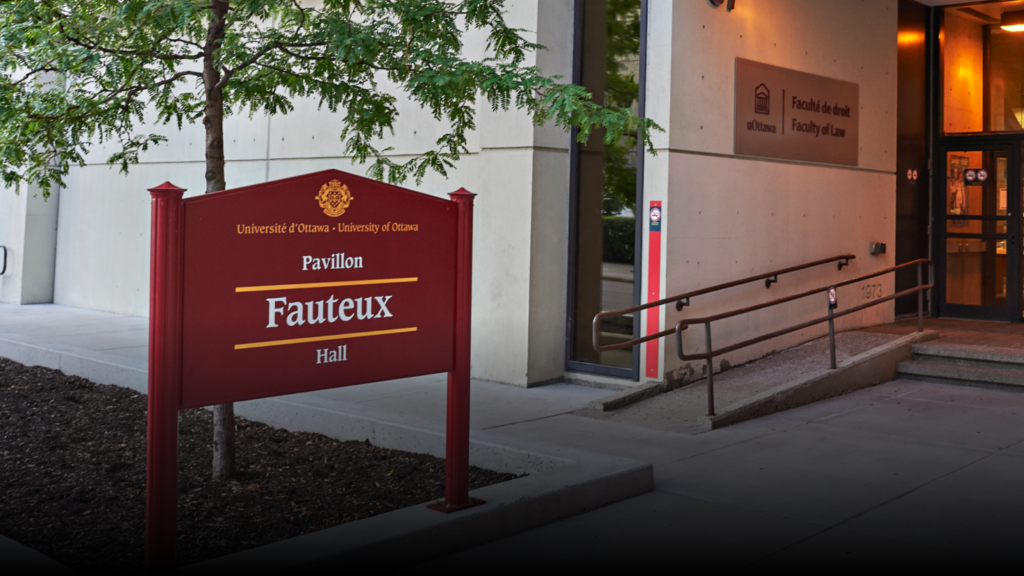 Located in the heart of downtown Ottawa on the ancestral territory of the Algonquin Nation, within walking distance of Parliament Hill and the Supreme Court of Canada, the University of Ottawa Faculty of Law provides the best opportunity in the world to study Common Law, Civil Law and Indigenous legal traditions in English or in French.
The University of Ottawa Faculty of Law is one of the oldest and largest law schools in Canada, with more than 600 students enrolled in its programs. The Faculty has produced some of Canada's most influential legal minds, including former Canadian Prime Minister the Right Honourable Pierre Elliott Trudeau.
York University – Osgoode Hall Law School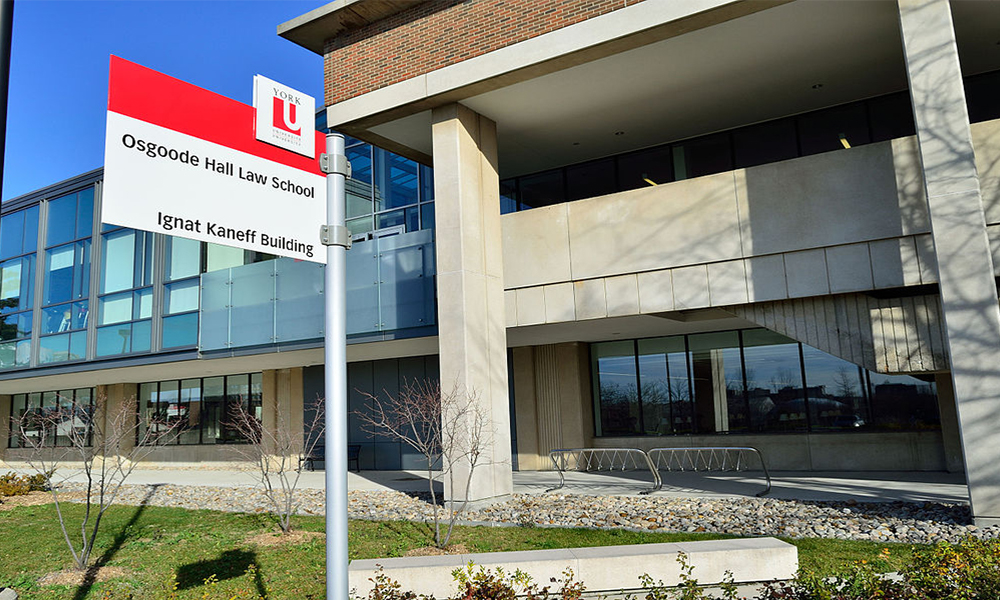 Osgoode Hall Law School of York University is located in Toronto, Ontario. Founded in 1889, Osgoode is one of Canada's largest and most respected law schools and a centre of influential legal research and thinking. Their students, teachers and scholars share a common goal: to advance positive change in a world where rights are often contested, and justice can be complex. Throughout Osgoode's long history, they've always seen the practice of law as more than a means to an end. It's a journey that takes you from identifying the issues that matter to creating a meaningful impact.
University of Toronto – Faculty of Law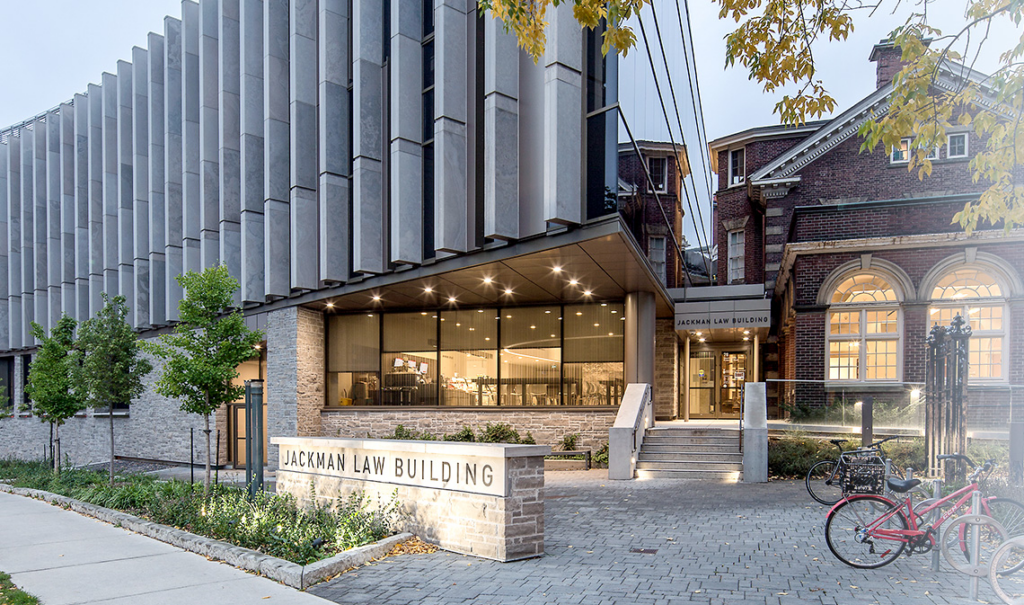 Established in 1887, the Faculty of Law is one of the oldest professional faculties at the University of Toronto, with a long and illustrious history. Located in the heart of downtown Toronto, Canada's largest city, the law school is near a wide variety of attractions including the Royal Ontario Museum, which is next door.
Today, it is one of the world's great law schools, a dynamic academic and social community with more than 50 full-time faculty members and up to a dozen distinguished short-term visiting professors from the world's leading law schools, as well as 600 undergraduate and graduate students.
The Faculty's rich academic programs are complemented by its many legal clinics and public interest programs, and its close links to the Faculty's more than 6,000 alumni, who enjoy rewarding careers in every sector of Canadian society and remain involved in many aspects of life at the law school.
University of Windsor – Windsor Law

Windsor is an exceptional law school offering a broad legal education and practical lawyering skills in an intimate environment that supports and nurtures lifelong relationships. Their campus, situated next to North America's busiest international border crossing, faces one of Canada's most beautiful waterfronts that stretches along the Detroit River.
The University of Windsor actively seeks a diverse student body through the thoughtful consideration of the whole person in the admissions process and through financial aid to make law school affordable to our students.
Their programs are shaped by our focus on access to justice and transnational law, and are characterized by a learner-centred community that values intellectual curiosity, interdisciplinary research and global scholarship.
Lakehead University – Faculty of Law

The University of Lakehead Faculty of Law is proud to serve Northern Ontario as an innovative regional law school. Their graduates are ready to be called to the bar and practice on graduation as our Integrated Practice Curriculum combines the rigorous study of law with skills training in all three years of study.
They embrace three mandates in our curriculum: Aboriginal and Indigenous Law, Natural Resources and Environmental Law, and Sole/Small Town Practice with the Integrated Practice Curriculum (IPC).
Their legal clinic responds to the legal needs of clients across the region and provides important experiential learning opportunities for our students, including the chance to work with Indigenous clients and develop cultural competence skills. Their focus on Natural Resources and Environmental Law is well situated within Lakehead University, a national leader in Natural Resource Management and Environmental Studies.
Toronto Metropolitan University – Faculty of Law

The Lincoln Alexander School of Law is the culmination of years of planning, consultation and approvals, but it started as a belief that this institution's innovative approach to learning should be applied to the study of law.
TMU hasdesigned a different kind of law school to create a different kind of lawyer – one who is innovative, nimble, and well-equipped to meet the evolving technological and social challenges taking place in society and the marketplace.
The overriding purpose of the Lincoln Alexander School of Law's Juris Doctor (JD) program is to train career-ready legal professionals who possess the diversity of skills required to innovate the legal profession and to expand the reach of justice for all Canadians.
---
Law Schools in Canada: Outside of Ontario
University of Alberta – Faculty of Law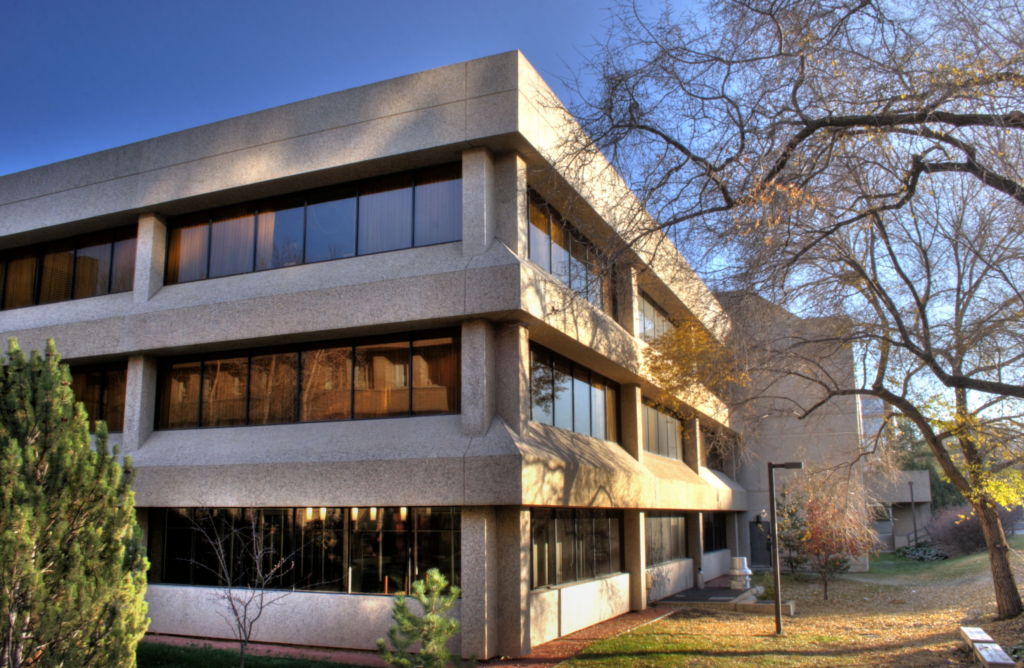 The University of Alberta Faculty of Law is Western Canada's most prestigious law school and one of Canada's leading institutions of legal education and research. For more than 100 years, the Faculty has been at the forefront of legal scholarship in Canada, fostering generations of thought leaders.
UAlberta Law curriculum is a long-recognized strength of the Faculty, is core to their learning experience and is greatly enriched by their engagement with the Alberta bar and judiciary. They preserve the teaching of the core foundations of the law while encouraging new and innovative approaches to legal education. Looking to the future, they are committed to retaining the flexibility required to anticipate, capture and reflect changes in the legal landscape while responding to student needs, as they create sophisticated, well-rounded graduates who are prepared to serve in a variety of settings, within Canada and abroad.
University of British Columbia – Faculty of Law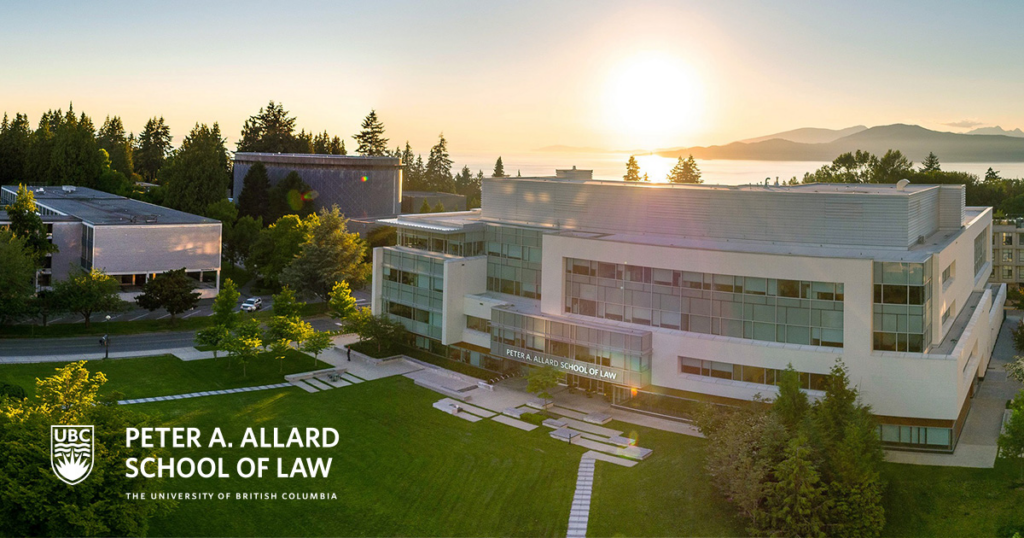 The Faculty of Law at the University of British Columbia is located in Vancouver, BC. The Peter A. Allard School of Law is recognized as one of the leading law schools in Canada, and has a reputation worldwide for innovative research, inspiring teachers, and outstanding graduates. The school places a strong emphasis on clinical legal education and has a robust co-operative education program.
UBCs students are academically outstanding, intellectually curious, and actively-engaged in using their new knowledge and skills to help others. Their faculty members are innovative teachers and scholars who have gained national and international recognition for their contributions in areas ranging from human rights to environmental sustainability to business law, and their alumni have achieved leadership in the profession as well as in the business, government and non-profit sectors.
Université de Montréal – Faculté de Droit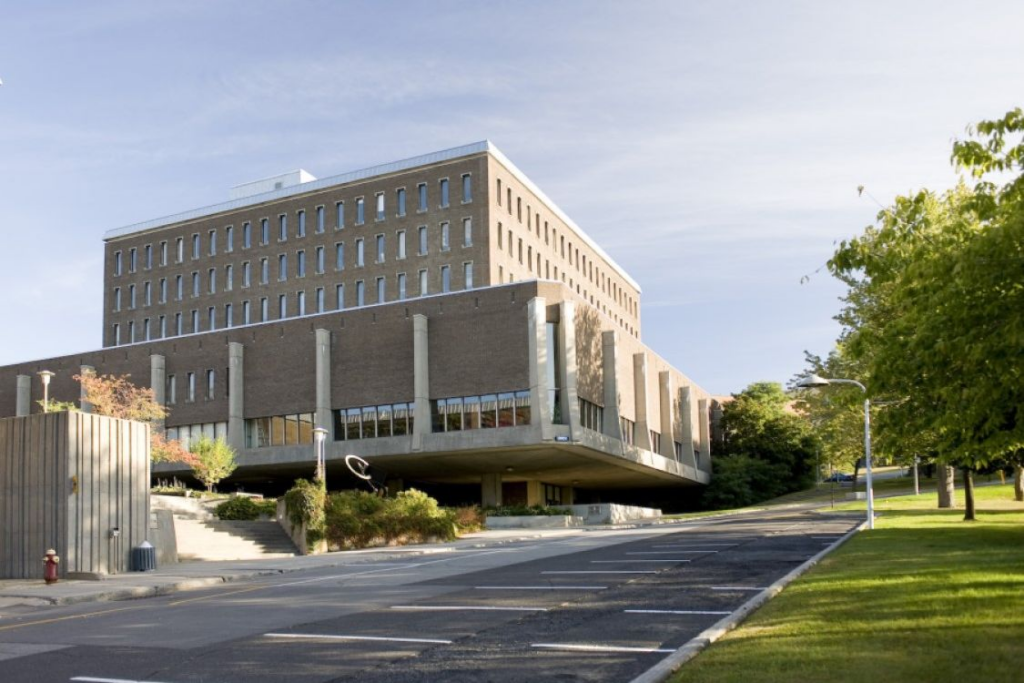 Founded in 1878, and located in Montreal, the Université de Montréal's Faculty of Law has been recognized for its excellence since the very beginning. It stands apart from other great law faculties, because of its unique combination of intellectual pluralism and groundbreaking scientific research conducted by professors and students in numerous fields of law. This mission is undertaken in a truly diversified cultural environment that contributes to the intellectual development of our students.
The Faculty is committed to providing students with a rigorous and innovative education that combines traditional legal concepts of social phenomena and the development of research capabilities with an interdisciplinary approach. To what end? To help students become the accomplished and engaged world citizens of tomorrow. This undertaking, which dates back to the very foundation of the Faculty some 135 years ago, is more pertinent today than ever before, given that we are preparing new generations of jurists to confront constantly changing legal and social contexts.
McGill University – Faculty of Law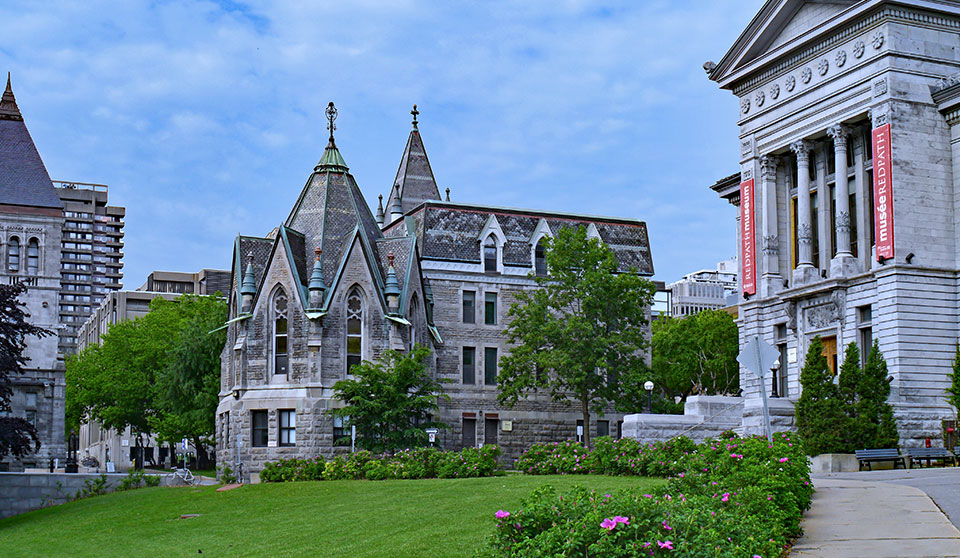 The Faculty of Law at McGill University is located in the heart of Montreal, Quebec. The city of Montreal is a vibrant and exciting metropolis with a rich culture. McGill law professors are experts in both the civil and common law traditions, with many emphasizing a comparative or transsystemic approach and Indigenous perspectives. This is most readily demonstrated by the number of international law specialists among their faculty members. Their faculty members are also active in legal reform and in legal institutions in Canada and elsewhere.
Dalhousie University – Schulich School of Law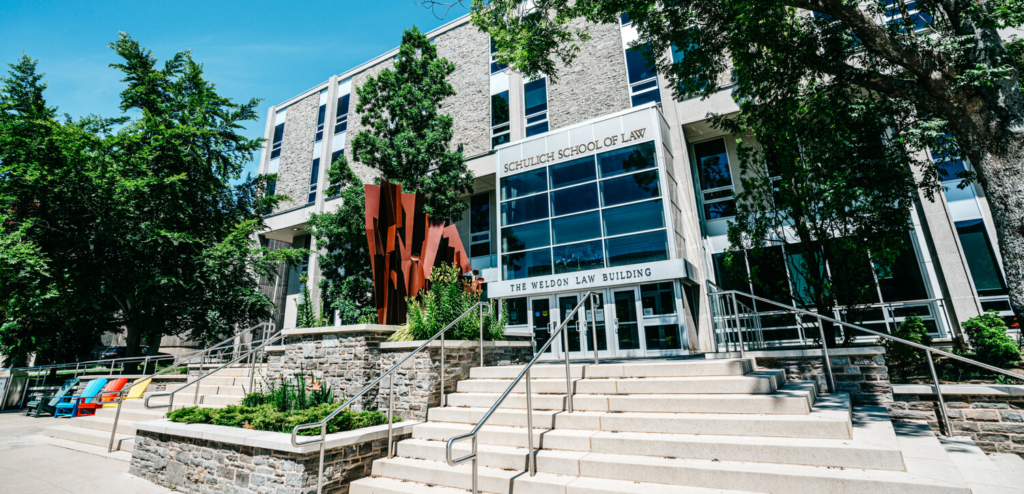 The Schulich School of Law is located in Halifax, Nova Scotia, a city with a youthful spirit, rich history, and scenic waterfront. They are a vibrant, collegial, and close-knit community of faculty and students from around the world. They live the Weldon Tradition of unselfish public service—of giving back and making the world a better place.
Université du Québec – Faculté de Science Politique & Droit

The Faculty is dedicated to study and research in political science and law, in addition to promoting interdisciplinarity in an original way in its study programs, such as the bachelor's degree in international relations and international law or the Joint master's degree in international law and politics.
The Faculty relies on professors of national and international renown as well as chairs and research centers that involve students in their activities, such as the Institute of International Studies of Montreal or the Raoul-Dandurand Chair .
The Faculty is one of the most awarded in Canada for international simulations and moot court competitions . It is home to the International Clinic for the Defense of Human Rights, an organization whose influence transcends borders, which allows students to work with international partners on real cases relating to the protection of human rights.
University of Victoria – Faculty of Law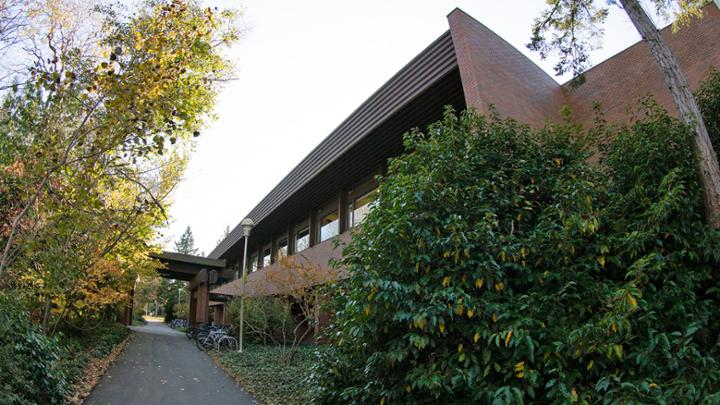 UVic Law is one of Canada's leading law schools, known for the strength of our academic program, approach to experiential learning and our commitment to community engagement and social justice.
Their school has the largest number of clinical placements per student in the country, strengths across a wide range of disciplines, long-term partnerships with Indigenous communities and a deeply-held ethic of social contribution.
Located on the stunning Pacific Rim, UVic Law is rich with Indigenous and international perspectives. Our small size, collegial atmosphere, student support programs and incredible faculty attract a community of diverse, engaged and passionate students determined to make an impact.
Université Laval – Baccalauréat en Droit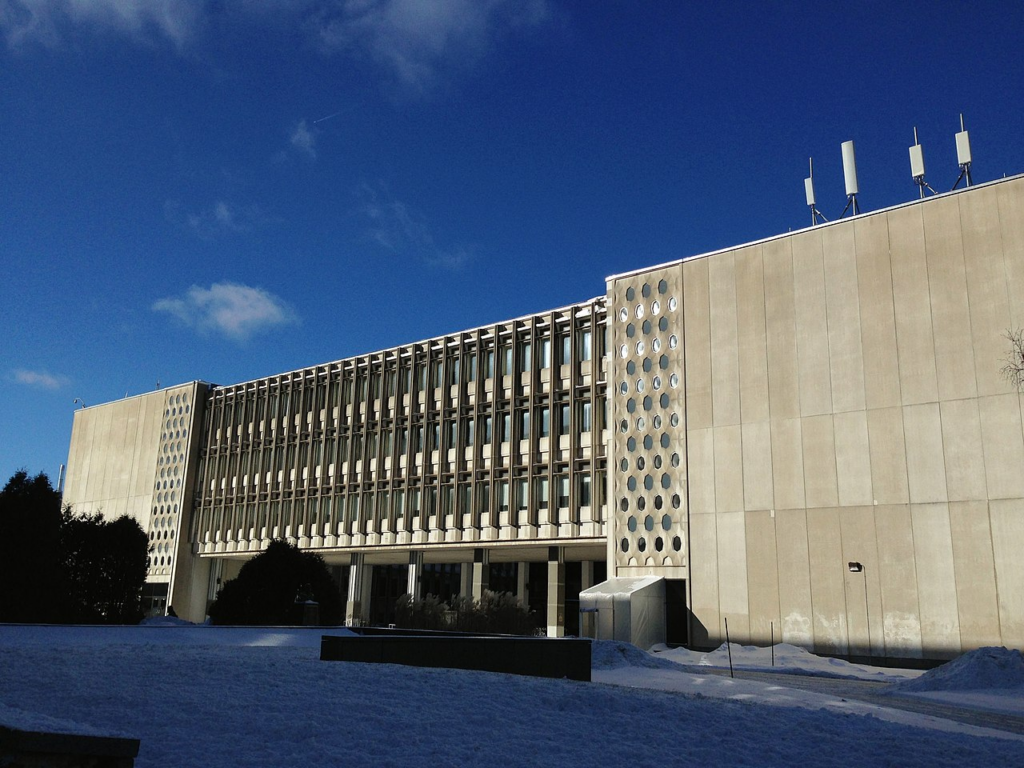 The Faculté de droit de l'Université Laval is the law school of Université Laval. Founded in 1852, it is one of the oldest institutions of its kind in North America. It hosts more than 1,000 students in its curriculum of first, second, and third years, with more than 45 lecturers teaching and supervising research projects in most areas of law. The research activity is particularly intense in the field of human rights and public freedoms in light of legal issues, economic law, environmental law, public law, and private international trade.
University of Calgary – Faculty of Law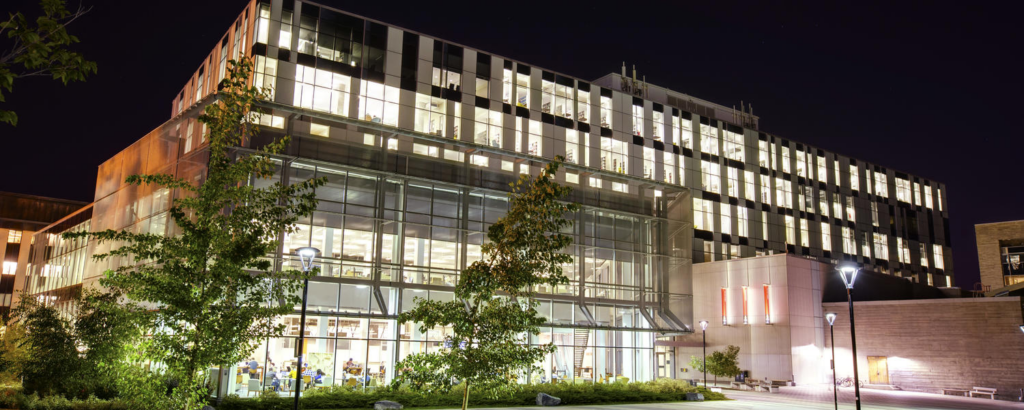 At UCalgary Law, you are chosen for more than your academic excellence. They look at the entire person before us and consider all of your experiences and life achievements that make you unique. They recognize that great students are measured by more than their marks.
All the students in your class are also chosen for that something extra. This means that you will be part of a thriving student body that is bright, diverse, and actively engaged in their learning community. Our students come from a variety of backgrounds across Canada and the world, which creates an extraordinary atmosphere for your law school experience.
University of Saskatchewan – College of Law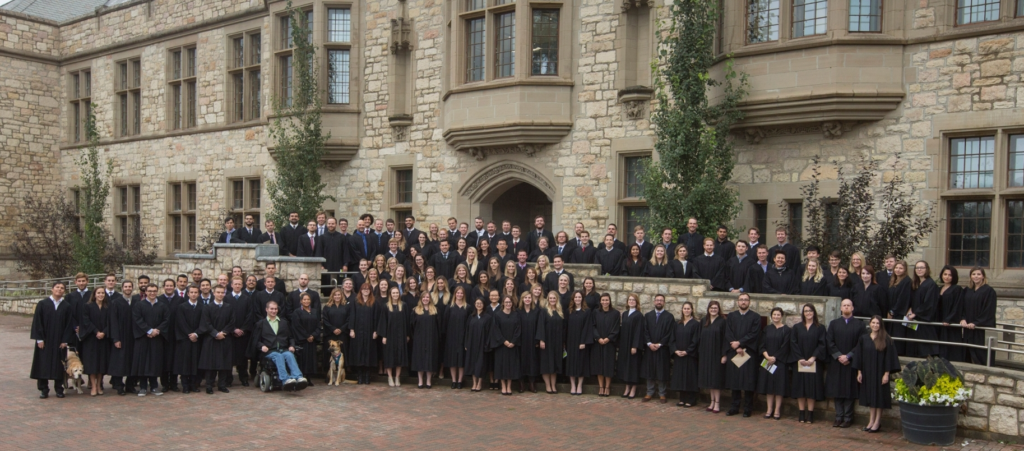 In the early stages of planning for the University of Saskatchewan, it was determined that the University would be the "People's University". The first president, Walter Murray, declared that the university would offer programs and provide education in all of the professions whose services would be needed by the citizens of Saskatchewan.
In addition to the faculty providing sound professional training through the vehicle of a "case method", modeled on that pioneered at Harvard, faculty also gained a reputation for their contributions to the emerging field of legal research.
University of Manitoba – Robson Hall Faculty of Law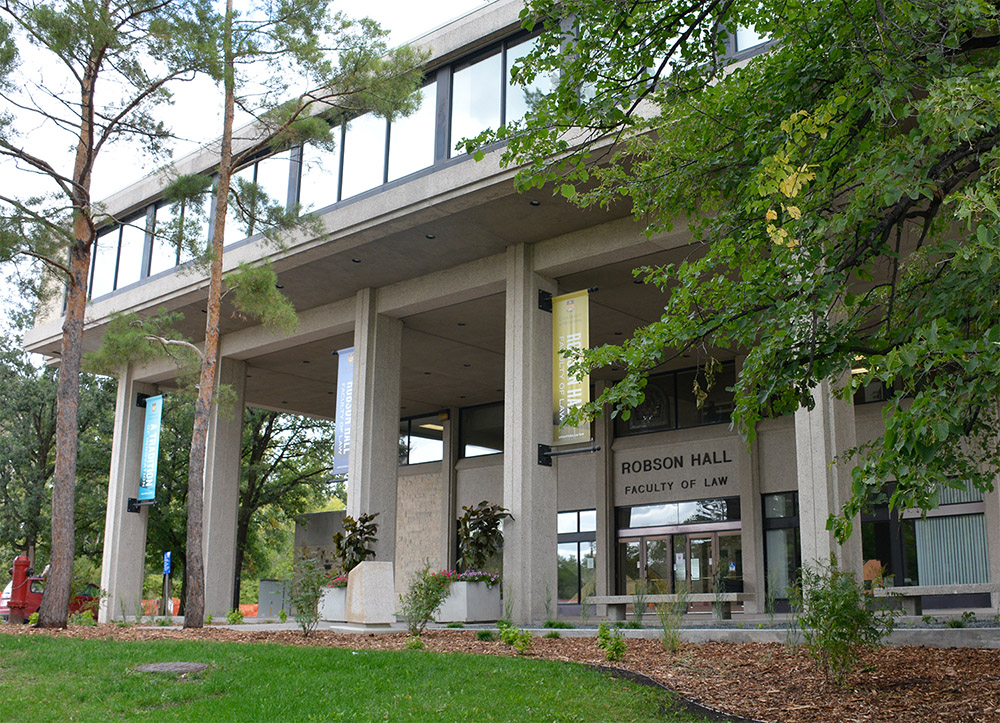 The Faculty of Law at the University of Manitoba, is one of the oldest law schools in Western Canada. As Manitoba's law school, we offer an exceptional legal education where students experience dynamic and innovative experiential and classroom learning, and receive the highest training in the skills of critical and analytical thinking, advocacy and legal research.
The Faculty of Law is home to several well-known scholarly journals, including the Canadian Journal of Human Rights – Canada's only journal focusing on Human Rights, the Manitoba Law Journal, and the Asper Review of International Business and Trade Law. Recently we have become home to the Banking and Finance Law Review with a new journal related to private international law in development.
University of New Brunswick – Faculty of Law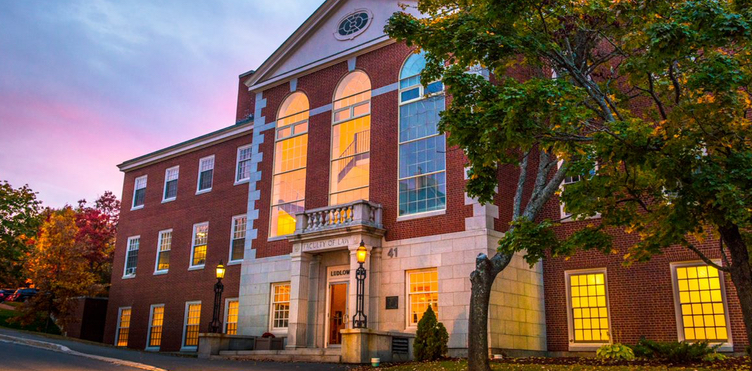 Founded 125 years ago, the Faculty of Law has since 1959 been part of the University of New Brunswick's Fredericton campus, located on the unceded traditional lands of the Wolastoqiyik (Maliseet) and overlooking the Saint John (Wolastoq) River. It is at once a national law school — with alumni in law, business, government, and non-profit organizations across Canada — and a regional school with a strong presence in the legal fabric of Atlantic Canada.
UNB Law enjoys an excellent reputation. Graduates have included judges on the Supreme Court of Canada, the Federal Court of Canada, and the superior and appeal courts of several provinces; a former New Brunswick premier; and federal and provincial cabinet ministers. Faculty members produce internationally recognized research and scholarship in patent law, defamation, taxation and dispute resolution, to name just a few subjects.
Université de Moncton – Faculté de Droit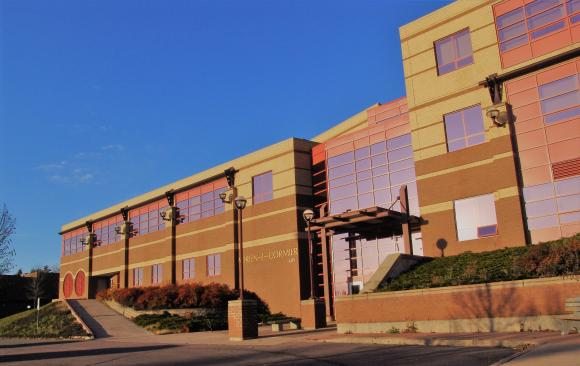 The Faculty of Law was founded in 1978 to meet a pressing need, that of providing French-speaking Canadians with a common law education entirely in French. Its commitment, the excellence of its programs and the participation of its faculty in academic and social life place it among the best law schools in Canada, all of which are members of the Council of Deans and Deans of Canadian Law Schools (CCLD).
The Faculty of Law is primarily a common law teaching institution in French. This is its mission. A place for learning law and a forum for discussions, exchanges and intellectual activities, the Faculty trains stakeholders in the ongoing process of legal reform and social reform in their respective fields of practice.
Legal research is an integral part of training at the Faculty of Law. Students deepen their knowledge through assignments and dissertations on current legal issues in Canada. The Faculty is also distinguished by the work of its professors who deal with different aspects of law. The common law program also allows future lawyers to test their oral and written advocacy skills.
Thompson Rivers University – Faculty of Law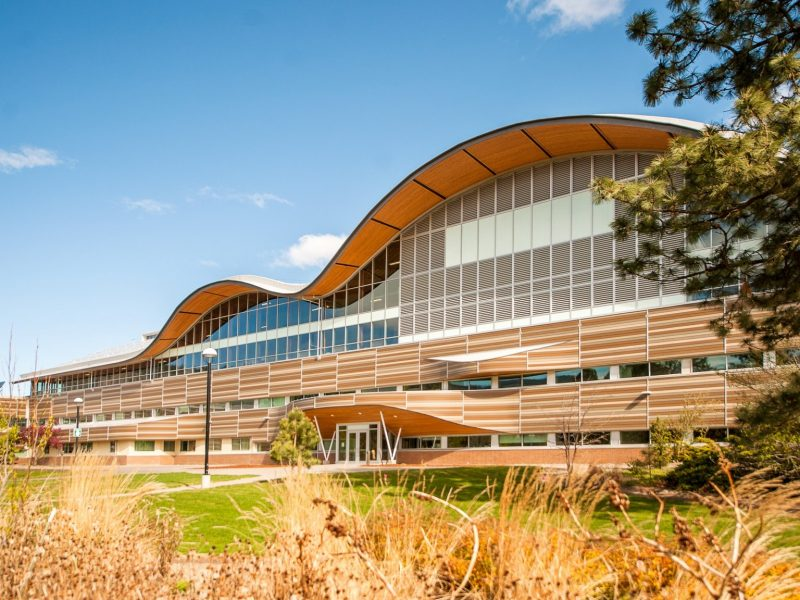 Thompson Rivers University Faculty of Law offers a dynamic legal education located in the stunning natural beauty of British Columbia's Thompson Valley.
Their three-year JD Program offers students a well-established curriculum taught by an outstanding group of legal academics with the benefit of state-of-the-art facilities in an award-winning new law school building that includes bright, modern classrooms and student study spaces. It also houses a brand new law library.
Université de Sherbrooke – Faculté de droit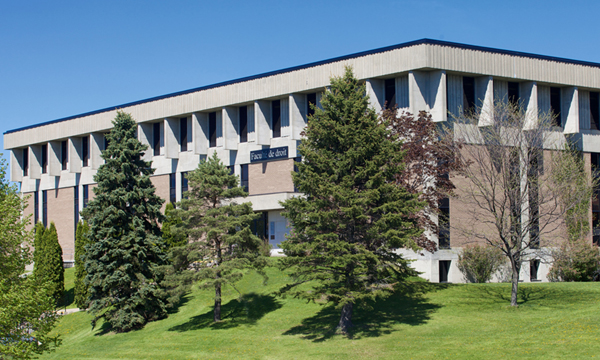 ---
Closing Thoughts on Law Schools in Canada:
All law school programs in Canada offer unique and highly qualified learning opportunities in law. Depending on your location and values all programs are good options that you should consider as they all give you the tools needed to practice throughout Canada. For more information on your decision-making process for law schools check our Canadian law school rankings post.