As a part of the requirements for medical and dental schools, professional programs use MMI interviews to assess candidates and determine if they have the personality and characteristics they're looking for. Therefore, dental and medical school MMI interview decisions can make up a significant percentage of final admission decisions. This post breaks down all you need to know regarding the MMI interview for medical school and dental school, including its purpose, weighting, and tips/tricks to succeed in your professional school admissions.
What is a Multiple Mini Interview?
Many medical schools, dental schools, pharmacy programs, and veterinary schools use the Multiple Mini Interview to evaluate prospective students.
The MMI typically consists of 8 to 12 short, structured MMI interview stations where individual interviewers will independently assess candidates on personal characteristics, answer responses, approach to ethics, healthcare, and situational-based scenarios.
Because each scenario is different, the type of question or scenario can vary significantly from station to station. For example, you may interact with a standardized patient in one station. Conversely, you may interact with an actor, examiner, or another applicant in another station.
Each station will be approximately 5-10 minutes long and may have up to 2 minutes of preparation time beforehand. Interviewers are typically upper-year medical students, faculty members, and practicing professionals. You may also be interviewed by non-medical persons depending on the university.
MMI interviews are almost always closed file interviews. Closed file interviews are not privy to your application, resulting in a more general and organic interview.
---
What is Being Assessed on an MMI Interview?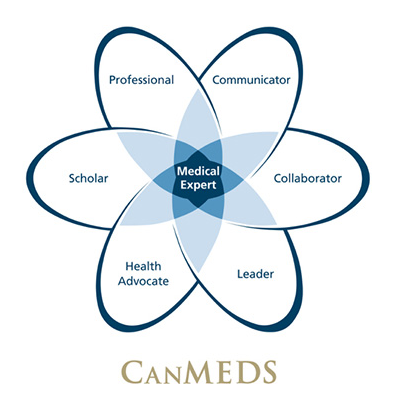 MMI interviews provide the only chance for the admissions committee to get to know an applicant outside of what they have read on paper. Interviews use this time to better understand your qualities and characteristics, including strengths and weaknesses and possible red flags in an application. Qualities that the interviewers will look for in their applicants include, the CanMEDS Roles:
Communication skills
Maturity
Empathy
Ability to work collaboratively
Advocacy
Professionalism
Academic abilities
This list is not exhaustive. In general, interviewers are looking for candidates who exhibit qualities that will allow them to excel in both professional schools and as practicing professionals. Or, in other words, candidates who exhibit qualities that they possess.
---
What Professional Schools Use the MMI Interview?
Nowadays, most universities use the Multiple Mini Interview (MMI) with a few opting to use the traditional interview format. The following is a list and weighting of all professional schools that use the MMI style of interview.
Canadian Professional Schools
*The university uses both MMI and Panel Interviews
---
How to Succeed on your Dental/Medical School MMI Interview
Research the Universities in Advance
Every school is unique in its interview process and will require different kinds of preparation. Make sure that you understand the exact interview process of each dental school you interview at. We recommend that you contact each dental school directly and learn everything about their interview process. Look into what the professional school specifically looks for in their candidates. Additionally, we have articles written on the requirements for Canadian medical schools, requirements for American dental schools, and requirements for Canadian dental schools here. 
Understand Your Unique Story and Values
It is impossible to come up with all the possible questions you will be asked during your interview. However, you can know with certainty that your interviewers will be trying to figure out who you are as a person. By knowing your unique story, you will be able to explain what makes you an excellent fit for their program and give them examples. Know the interests, volunteer experiences, job experiences, and activities that have made you who you are today. Be able to clearly and confidently give examples of why you are a perfect fit for their school.
Be Professional
It is vital that your remain professional at all times during your interview. Both medicine and dentistry are professional careers and expect their students to act likewise. Being professional means:
Being on time (Preferably 10-15min early)
Greeting interviewers with a handshake and smile
Dressing appropriately (business/professional attire)
Using appropriate language
Having the right attitude
Have the Right Body Language
Over 50% of communication is non-verbal. Therefore, your body language will play a vital role in communicating an intelligent response to your interviewers. To convey the correct body language, make sure to:
Sit up straight and have good posture
Keep your body loose
Avoid repetitive movements of the hand, foot, or face
Look into the interviewer's eyes
Use open hand gestures
Smile!
Do Mock Interviews
The key to being good at anything is consistent and deliberate practice. The more you practice responding to questions that your interviewers could ask, the more comfortable you will be at your actual interview. Additionally, your ability to formulate your thoughts and respond to questions will improve as you continue to practice.
Have a friend or family member act as an interviewer for you. Ask them to give you feedback and possibly record yourself so you can playback your response. Make sure to practice with realistic interview conditions to better prepare yourself for interview day.
---
Multiple Mini Interview Sample Questions
A sample of the most commonly asked MMI interview questions is included below for your practice. For additional practice take a look at our free collection of 100+ MMI practice questions compiled from various blog posts, admissions websites, medical school universities, and Reddit discussions.
You learn from your best friend that she was involved in a hit-and-run accident one night when she had too much to drink and hit a person crossing the street. She feels bad about this incident. What do you do if anything? 
You witness two girls hitting a homeless woman and taking items that belong to her. The victim has only a bleeding nose. You approach her after the incident and she tells you she is fine, this has happened before by the same girls and it is no big deal. How do you deal with it? 
Is it ethical for doctors to strike? If so, under what conditions?
There is an outbreak of an incredibly contagious life-threatening disease. The disease is spreading across the country at a rapid rate and the survival rate is less than 50%. You are a senior health care administrator, and when the vaccine is developed, you have priority to receive the drug. Do you take the vaccine yourself or give it to another person? Why or why not?
You and 3 friends are watching a 70 yr old man prepare a hot-air balloon. The balloon is ready and the man is holding one of the 5 released anchors ropes that are all 6m long. His 10 yr old grandson is already in the basket. A gust of wind raises the balloon 2m off the ground. The man shouts for help and you and your friends each grab close to the end of one of the other anchor ropes. The balloon raises so high that even though you are holding onto the ropes, you are lifted off the ground to a height of 7m. What would you do in this situation?
At the beginning of your last year of undergraduate studies, the Dean of your Faculty has offered all of you the opportunity to swallow a "red" pill. If swallowed, this pill would increase enormously your ability to "absorb" all the educational material being presented to you in all your courses. In fact, this pill would basically guarantee that you would receive an A+ in all your future courses with a significantly reduced workload. Would you take the red pill?
In his recent novel "I am Charlotte Simmons", Tom Wolfe bases life at a typical university in North America. He develops various characters and describes their lives, surroundings, beliefs, and moral behaviour while they are at the university. Wolfe acknowledges that it is 40 years since he himself was a student at university. Consequently, his children, currently at university, read the drafts of the book as it was been written and ensured that the descriptions associated with life at this fictitious university were appropriate for the modern-day. What changes to the original script do you think Wolfe"s children made?
The daughter of the interviewer is 16 years old. She is adamant that she have a tattoo next week. The interviewer is against letting her daughter have a tattoo and this is causing much friction in the household. What advice would you give the interviewer?
The man who lives next door to you often rides his bicycle in the company of his two young children but without a helmet. In fact, on several occasions, you have seen him riding with his helmet hanging by its straps from the handlebars. His young children sometimes wear a helmet, sometimes not. If the man fell off his bicycle and hurt his head in a way that would have been prevented if he had worn a helmet, would it be reasonable to ask him to contribute towards the treatment cost for his injury?
You have a meeting set up with Frankie. He is the son of a family friend who moved to Thunder Bay about 20 years ago and so you have never met him. He has come down from Thunder Bay to look over "southern universities". He urgently needs some information on schools as he will have to make some serious decisions soon. He is happy to get this meeting as he realizes how tight your schedule is. In fact, your next meeting is in 8 minutes. Frankie is in the room.
When you enter the room there will be a blank sheet of paper in front of you. On the other side of the room, there is another candidate who will provide you with instructions regarding how to turn this page into an origami (paper folding) project. Do not look at the other candidate until told that you can do so. You have 5 minutes to complete the project after which you will be given 3 minutes to discuss with your colleague any difficulties that arise during your communication.